Brush is the first in a series of etchings and lino cuts called "If we are not these, what are we? (Sticks and Stones...)". The series will include the similes and metaphors Deaf as a Post, Thick as a Brick, Lame Duck, Blind as a Bat, Wheelchair Bound, Stone Deaf and so on in an attempt to open up a dialogue and to question labels.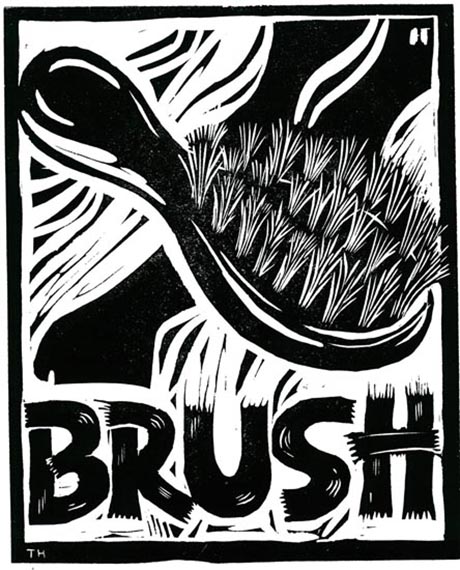 Fruit LOOPS
Available individually or as a set –
Also Available with a set of Sculptural Fruit LOOPS
Screen Print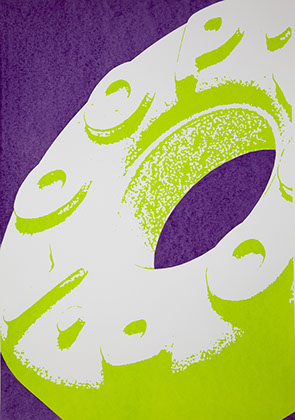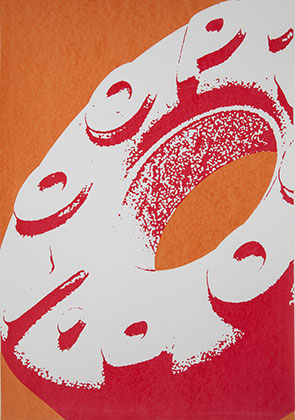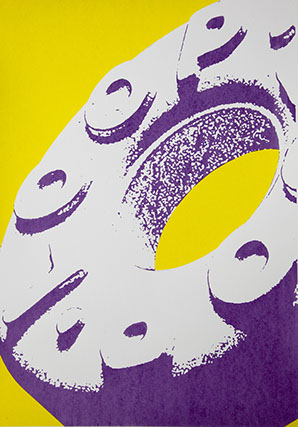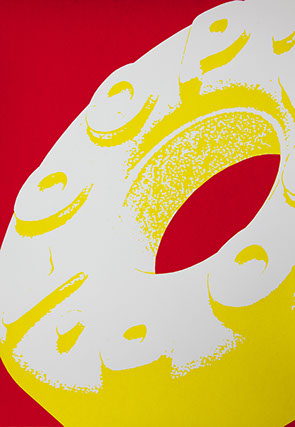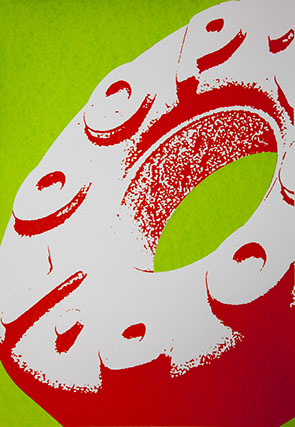 Vertical LOOPS yellow
Screen Print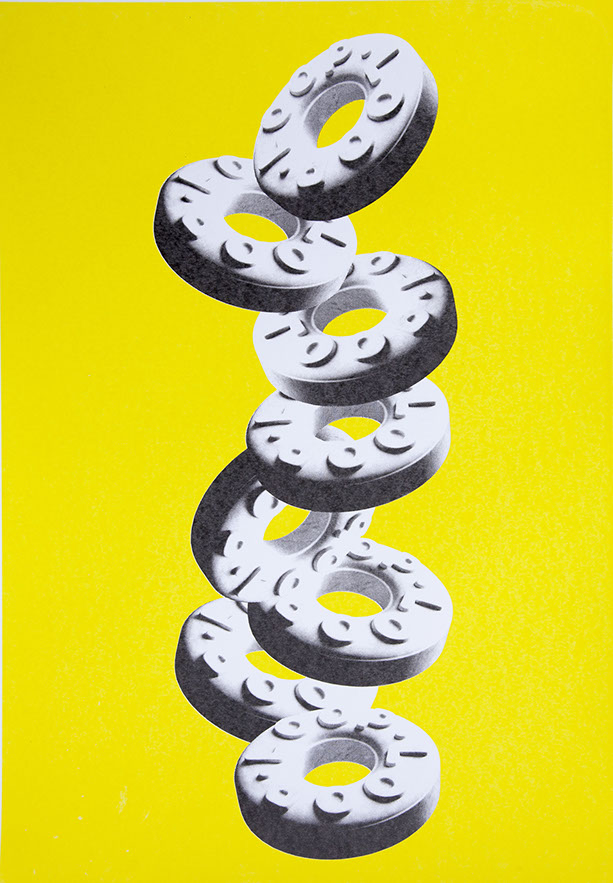 Horizontal LOOPS red Screen Print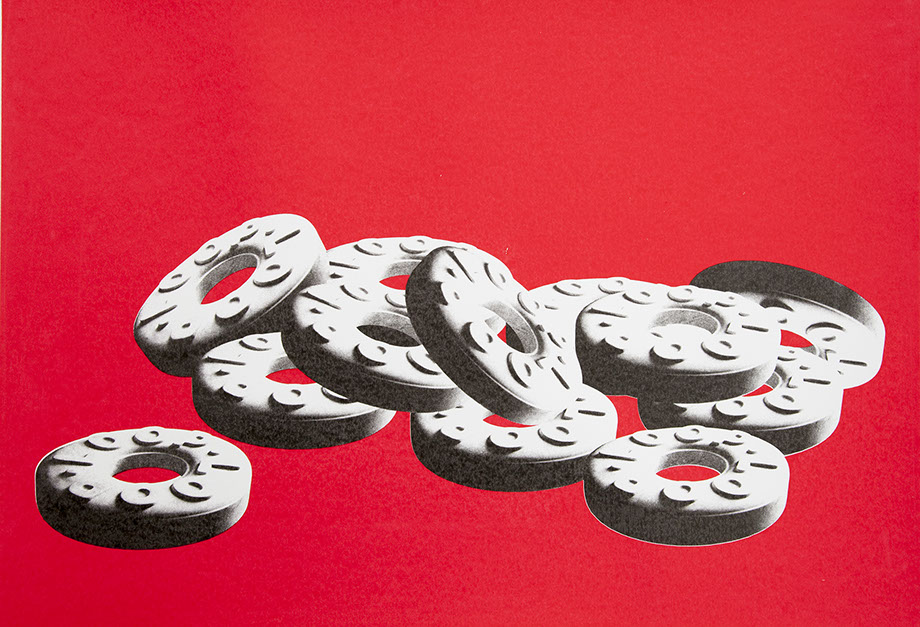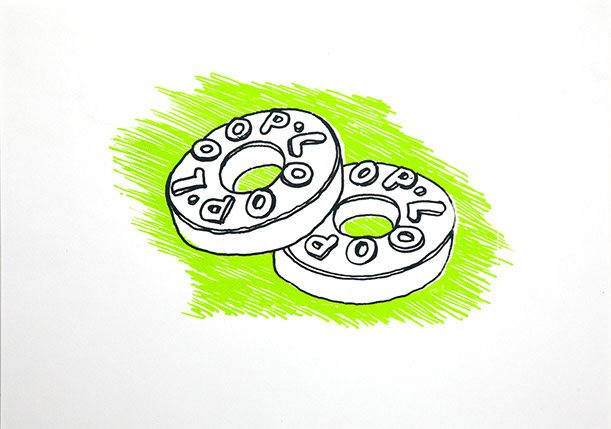 Cycle Tour of Europe
(Freedom of Movement)
Available as a set or individually.
Screen Print
This series is based on photographs of bikes chained up for security but now in various states of deconstruction and abandoned. I have taken these photographs all over Europe.
The work symbolises something of the freedom of movement inherent within the idea of cycling, but here the symbols of freedom have been chained, then surreptitiously liberated, piece by piece, then perhaps reconstructed for the cycle to begin again…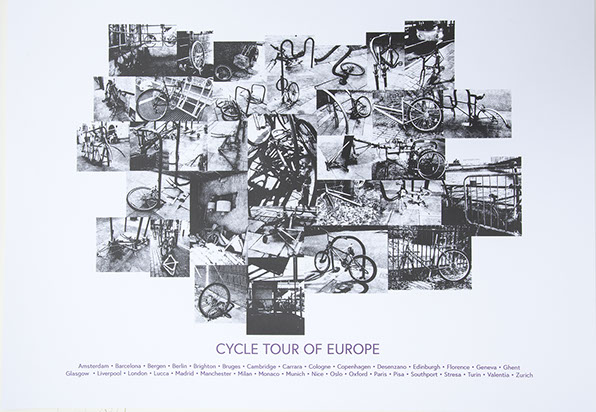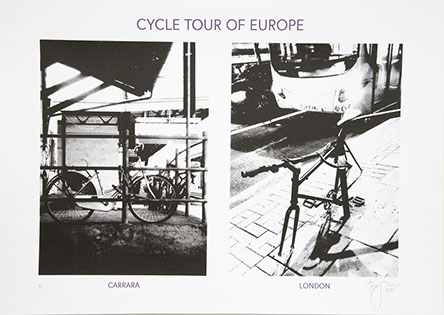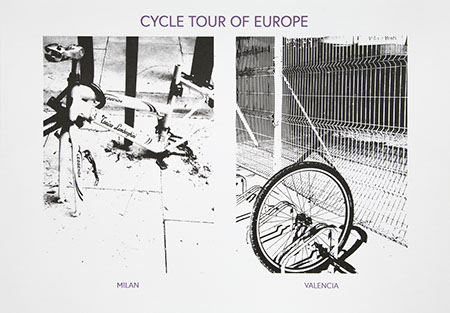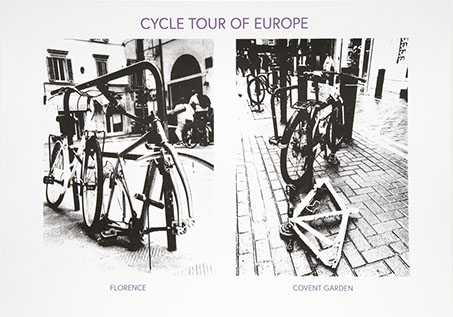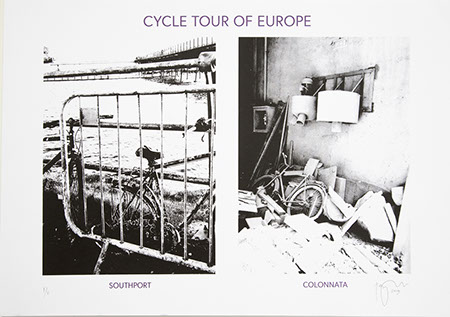 Etching & aquatint - Artists Proof. 6in x 8in Fabriano paper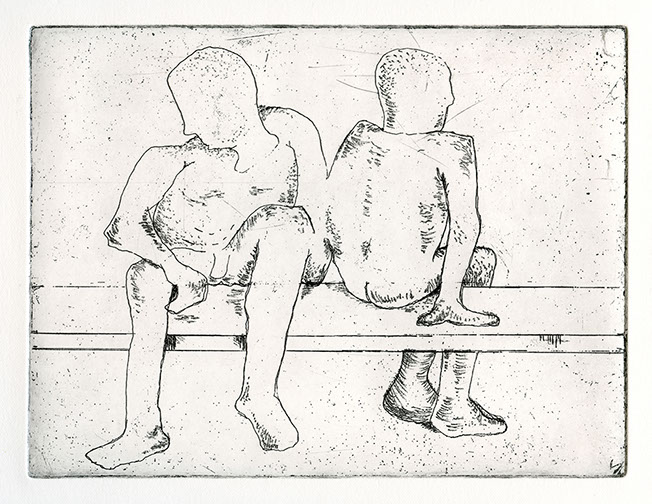 Etching - Artists Proof. 6in x 8in Fabriano paper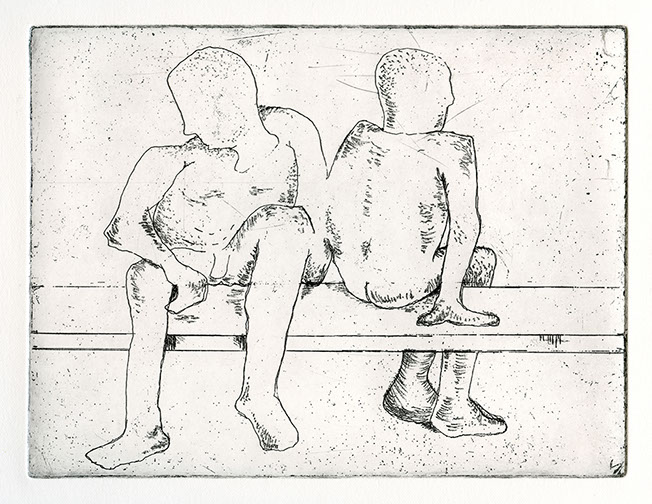 Blue Ladder Woodcut 3in x 8in Holland paper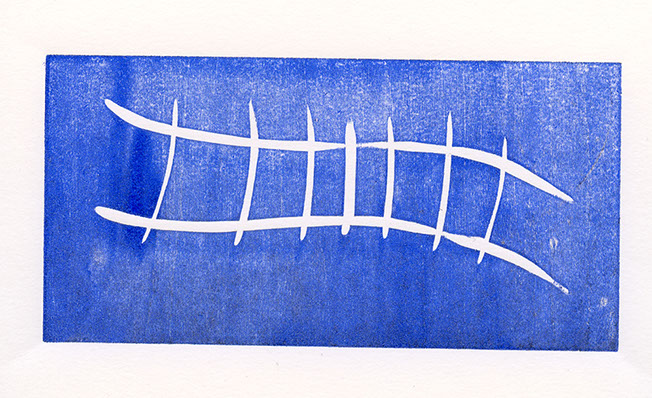 Blue & White Ladder 2 Woodcut 3in x 8in Holland paper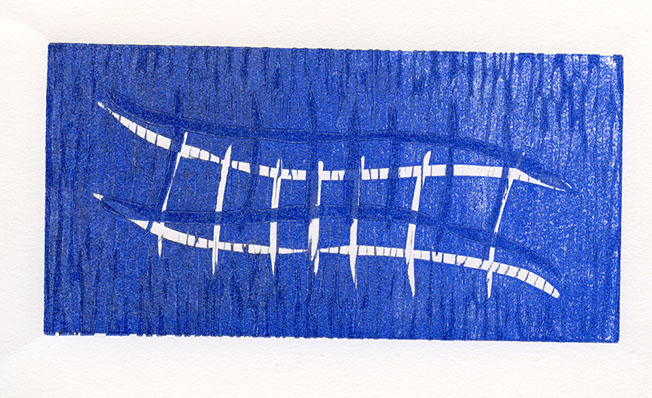 Blue on White Ladder Woodcut 3in x 8in Holland paper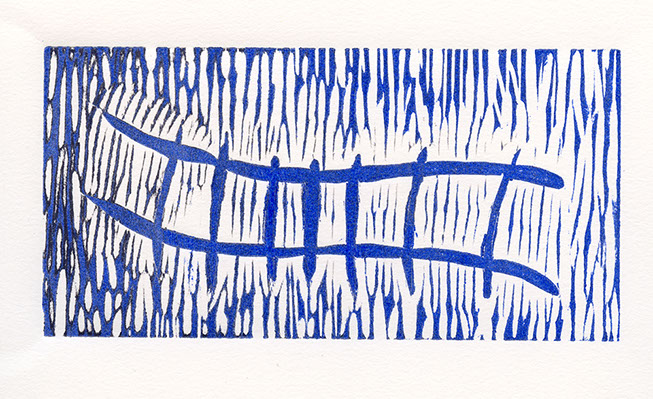 Blue White Ladder 2 Woodcut 3in x 8in Holland paper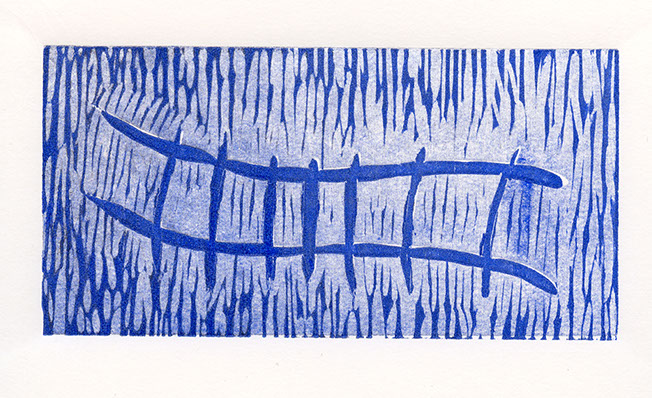 Black White Ladder Woodcut 3in x 8in Holland paper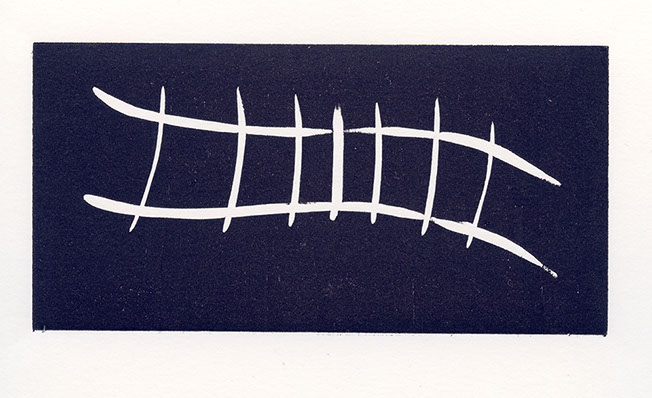 Black & White Ladder 2 Woodcut 3in x 8in Holland paper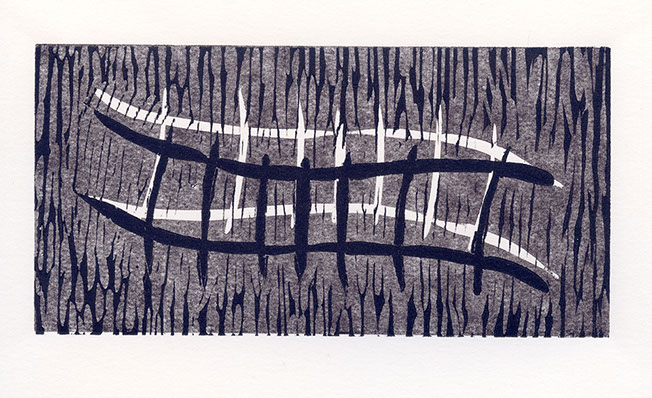 All images and content are © Copyright Tony Heaton 2020
website design • Northern Studios